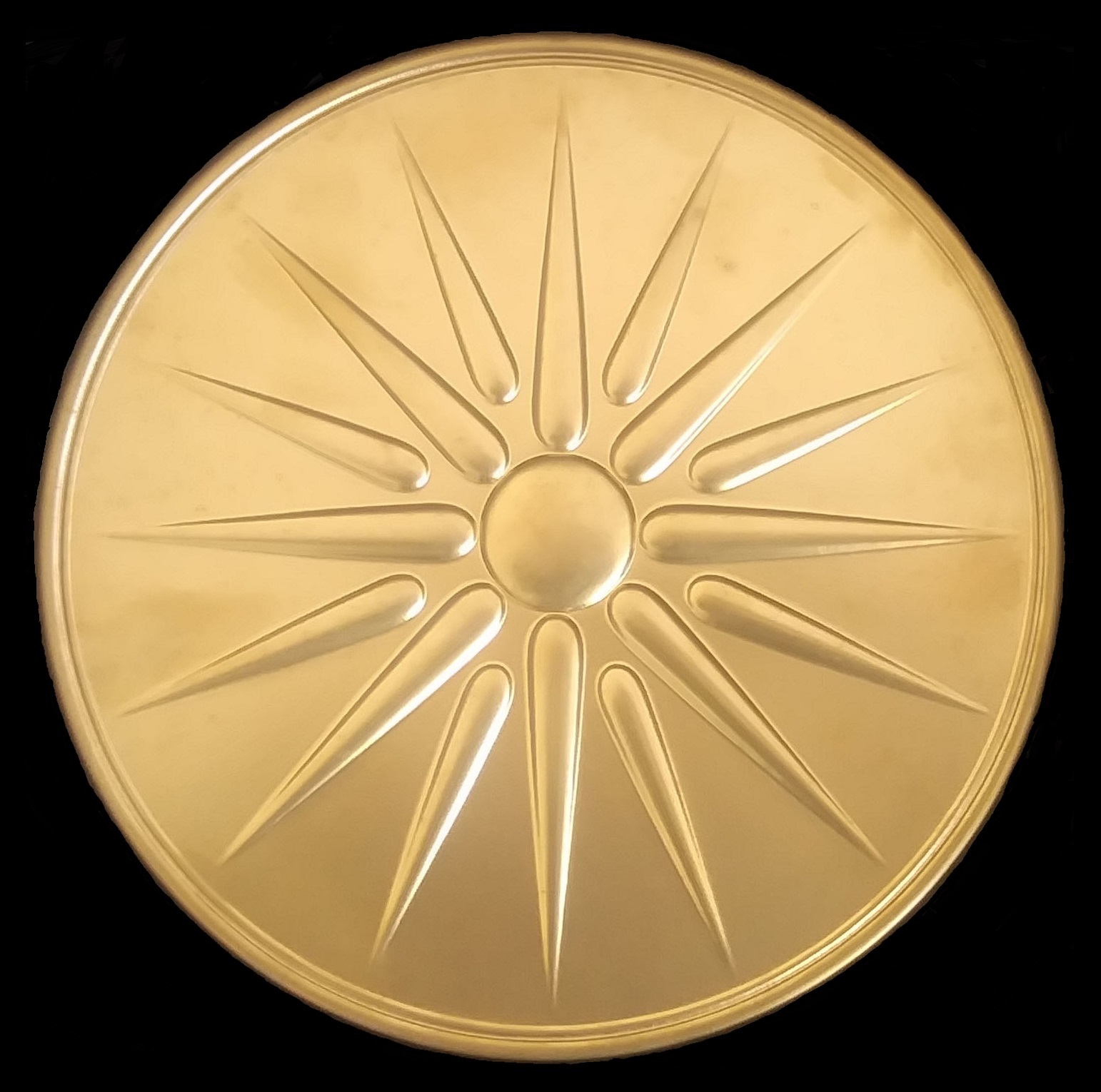 THE MAKEDONIAN SUN - ILE - for man


THE MAKEDONIAN SUN WITH SIXTEEN SOLAR RAYS (first used by and the others peoples) FOR FIRST TIME INTRODUCED BY PHILIPOY MAKEDONON , (purpose Makedonian) WHO REPRESENTS UNIFICATION OF SIXTEEN MAKEDONIAN TRIBES IN ONE STATE BY PHILIPPOY MAKEDONON the MAKEDONIAN VASILEOS (KING) , Than for OF GRATITUDE FROM MAKEDONIANS HAS RECEIVED TITLE:

>>>> MAKEDONON <<<<

THE MOST GLORIOUS TITLE THAT MAY RECEIVE ONE MAKEDONIAN VASILEOS BY MAKEDONIANS.

The Makedonians tribes who Philippoy Makedonon that he had unified it's:

Adrians,

Perdichians,

Linchistidians,

Peons,

Odrisians,

Moesians,

Orestians,

Almopians,

Elimeteans,

Halkidichians,

Pelagonians,

Ilirians,

Moloisians,

Тrachians,

Dardanians and

Тribalians.



BEFORE THE UNIFICATION THE MAKEDONIAN SUN WAS WITH EIGHT SOLAR RAYS.

Great historical injustice especially for the Makedonians this symbol is to appoint them as '\\\'kutlesh\\\'\ or \\'vergina\\''.
The place where this symbol is found is the ancient Makedonian city Ege, which had been long time was Makedonian capital.
When came the Turks (Ottomans) site of Ege was renamed in '\\'kutlesh\\' - meaning pot, and in 1925 the Greeks renamed site of Ege in '\\'Vergina'\\',
Greeks who in 1977 ​​ desecrated the remains of the famous Makedonian ruler and father of Makedonian nation Philippoy Makedonon.
So now you decide how you will call this symbol of the Macedonian nation not other than: THE MAKEDONIAN SUN OF PHILIPOY MAKEDONON.

11. Makedonia is ALL, advocates for coat of arms to R. Makedonian state - THE MAKEDONIAN SUN OF PHILIPPOY MAKEDONON, WITH SIXTEEN SOLAR RAYS.

WE DEFINE OURSELVES AS FREEDOM LOVING PEOPLE
FOR US MAKEDONIA IT'S A FREEDOM
IF EXIST
FOR AS EXIST AND FREEDOM
Copyright © Makedonia is ALL ☼ MAKEDONIAeSE.com ☼ All rights reserved
Makedonia is ALL ☼ Party of the People of Freedom ☼ MA PPF
History of Macedonia
Македонија